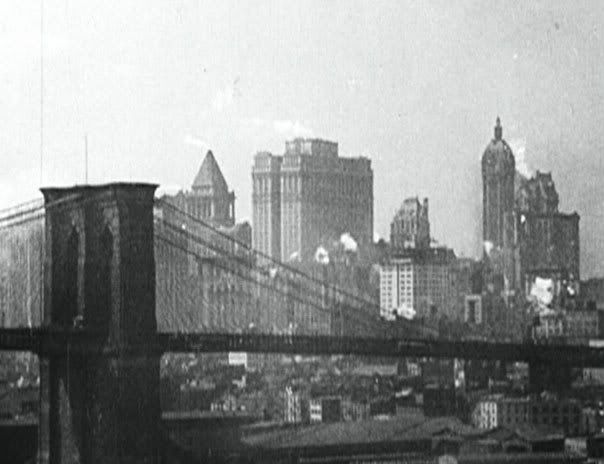 WAIT! It's my monologue rant. Let me read it to you; it means a lot. Click and download.
The cigarette-smoking New York. The binge-drinking New York. The tofu-eating, skinny jeans, small frames, tight bodies (how did Bateman say it?), New York. Black-wearing, tousled- hair, cab-taking, bar-hopping, cocktail circle, New York. The richest pauper, New York. Rainy, wet street lamps, homely voices, crossing streets with offered hands, New York. Fresh-squeezed lime juice, New York. Snobby indigent, prohibition wanna-be, New York. Are we making names for ourselves, New York? Is this our time, New York? Have we never heard this music before, New York? Can you act, write, sing, breath that much better than the person next to you, New York?
The opening of a bar. I've been to too many. The knock-off Milk and Honey bars, as I call them. Milk and Honey, who did this only seven or eight years ago, and were noted as "classic," only after bringing
back
the classic, prohibition style, who the fuck cares, fucking New York.
Sleep with a bartender or two. It doesn't add to your resume. It chips away and is detrimental to your person, planting bad seeds. Suspenders may allude you to believe classic beliefs but with this day and age, behavior is everything but. Beauty is in the variety. Women are exceptionally beautiful, amongst their sisters. Men are outstanding held amongst the power of other men.
Simplicity is gone. Classic is not to be misconstrued as simple. Simplicity is a rarity, a purity, an essential balance that is very understated.
Puckered lips, the courting behaviors of a manipulating woman. Eyes locked around a room. Sitting, baring someone who I can
barely
acknowledge anymore, at least past sunset these days. I wonder how many people are "in love" as I pass them on the street-- locked eyes with them briefly, on the subway.
Smoke-drenched clothing. My mother is visiting me tomorrow. I quit smoking, but had a
whole
cigarette to myself tonight. I didn't want it but it was there, reminding me of New York.
New York is young. New York is forever young. Forever young is cliche and I suppose so are we; New York.
I want so badly to be on the same page when I meet you again. I don't want to do New York alone anymore. I want candles, fluffy, feathery quilts, pawed mittens, dark painted surroundings, simple body gestures and waking up to fire escapes, all the work, writing, simply being... in between. I'm done with the bullshit and I haven't even begun.